FAQs
How do you find products on your website?


What are your delivery charges?
Orders over £50 qualify for free delivery. There is a £10 delivery charge for orders under this amount. This is for our next working day delivery service.
For more information click to Shipping & Returns
When can I expect to receive my order?
In stock items on your order are delivered the next working day if ordered before 2pm. If ordered after 2pm these will be with you the day after.
You can see if an item is in stock when you order by looking here: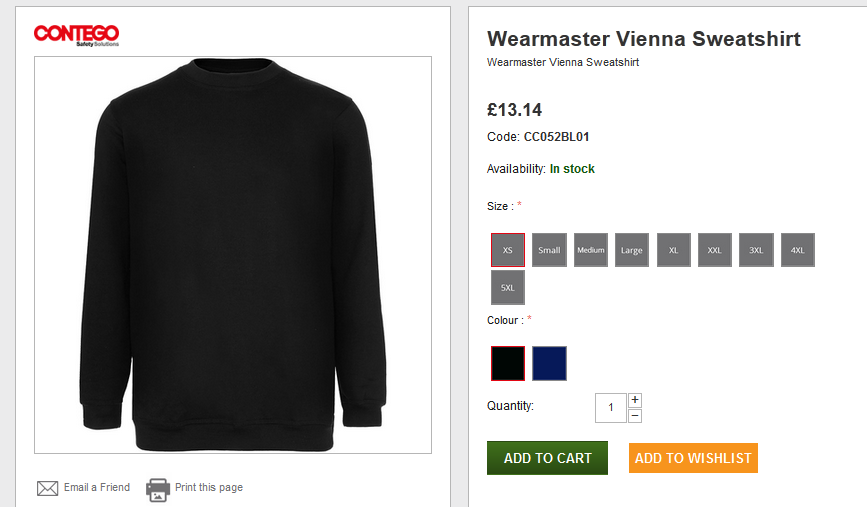 If your order has items that are not in stock we will deliver this to you as soon as possible. This can be between 3- 10 days. Please contact us if you need these items urgently.
If my item is out of stock what can I do?
If your item is showing as "Available in 3-10 days" you can still order it.
If you would accept an alternative item consider the "You may also like" section at the bottom of the page.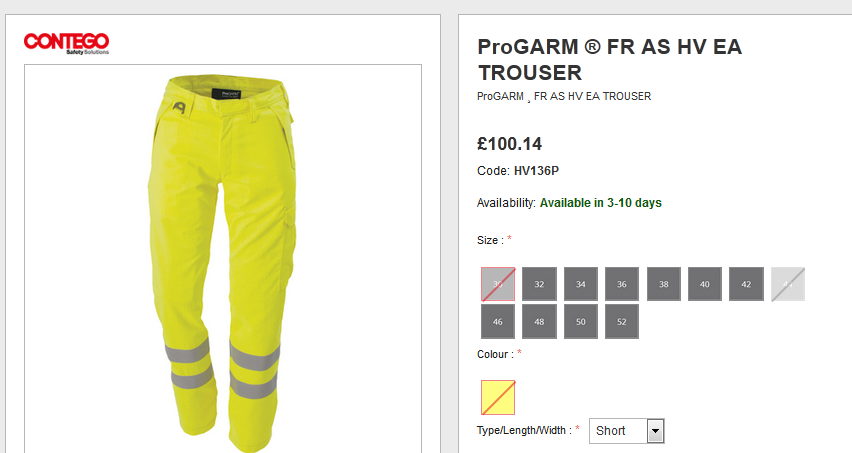 I don't have a business – can I still order from you?
Yes; we look to offer safety solutions to anyone that requires them.
What are your Terms & Conditions?
Click here to Terms & Conditions
What will you do with my information when I register my details with you?
We are very careful with your information. We will:
Email you with Contego Offers and News if you choose
Contact you in case there's a problem with your order
How do I know my details are safe?
Our website is secured by an OrganizationSSL Certificate. The Secure Sockets Layer (SSL) is the most widely deployed security protocol used today. It is essentially a protocol that provides a secure channel between two machines operating over the Internet or an internal network. We take all recommended steps for online security.
How do I open a trade account with Contego?
Click to Apply for a Credit Trade Account It only takes a few minutes
How do I return an item?
It is really easy to send returns to us click to our Returns policy for the few easy steps
How do I order logos?
We have a step by step guide here Customise your Workwear.
How do I get in contact?
There are lots of ways to contact us. Click here to Contact Us. We aim to respond to all enquiries in 24 hours
I can't find what I'm looking for…
We are always interested to hear your feedback if you are having trouble finding the product you want please Click here to Contact Us.
You can use the "find me" filters to find what you need, or try using the search bar.
We add new products to our range all the time. Mabey we can source it for you?
What payment do you accept?
We have many payment options available to suit your needs.
We accept electronic payment via:
Contego Credit account
Paypal
Debit/Credit card